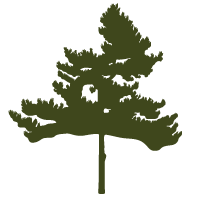 Paul J. Willis's narrative and reflective essays have appeared in Books & Culture, Every Day Poems, The Cresset, Image, River Teeth, and Redwood Coast Review. They have been anthologized in Best Spiritual Writing 1999 (HarperSanFrancisco), Best American Spiritual Writing 2004 (Houghton Mifflin), and Best Christian Writing 2006 (Jossey-Bass).

Building a trail—clearing away underbrush, heaving rocks, making room for meanders—was a task Paul Willis set himself in a time of personal sorrow when he needed just such strenuous solitude. But its purpose widened over time: it provided a refuge for others who needed a wild place and an hour of renewal. In this book he has accomplished something similar: a record of his own peregrinations on campus and in classrooms and in the mountains he loves that opens also for readers rich opportunities for personal reflection. The humor, humility, edgy intelligence, and deep reflection that inform the writings gathered here give scope and substance to the words he chose as titles for its four sections: curiosity, love, wonder, and gratitude. Here is a book to be savored, like a slow walk among the oaks.
—Marilyn McEntyre, author of Caring for Words in a Culture of Lies, Word by Word, and Make a List: How a Simple Practice Can Change Our Lives & Open Our Hearts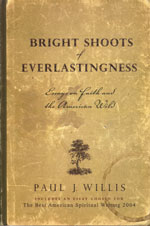 Equal parts John Muir and John the Baptist, author Paul Willis offers us winsome tales and thought-provoking essays. A former mountain guide, now a professor of English, his life in writing as well as the wild means he's equally at home scaling a peak or evoking a peak experience. This is transparent work, and his willingness to turn on himself—"We're all lost … but if you happen to get there, that's called leadership"—compels and disarms.
—Laurie Klein, Amazon Review